Home / Cheap Movers Melbourne
Cheap Movers Melbourne To Make Shifting Simpler
As a leading packers and movers in Melbourne, we are here to offer multiple flexible movement solutions to our clients in entire Australia. We have experts to help you move to a new location without the hassle of packing and unpacking for the same. With the presence of the experts by your side, it will not be a challenge to safeguard the emotion that you have with your furniture and other valued possessions.
We train our experts to perform their job in the best interest of the clients. As a result of that, we have committed clients who always trust us for the movement.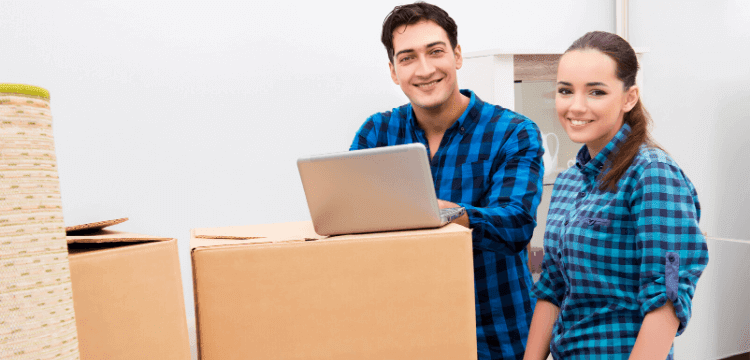 Top Cheap Movers Services We offer in Melbourne
Residential Movement
Our packers are well versed to handle all kinds of residential belongings like furniture, fixtures and even electronics. You just need to name the type of furniture you have, and we will be there to provide you with a comprehensive solution to carry it to the necessary place you wish to move to.
Commercial Movement
At the time when you plan to move your office premises from one location to another, you will be in need of the expert's hand and we will be there to help you. Our stock of necessary arrangements will help ease the movement of the products, furniture and other arrangements at your office from one location to another. As cheap movers in Melbourne, we are providing on-demand feasible solution to the clients.
Local and Long-Distance Movement
We do not only cater to intracity and intercity transfers but also transfers a few blocks away. Yes, we have customized our packages to best fit as per your changing requirements. So, whether you need movement just a few blocks away or you need any other solution, we are there to give you a comprehensive solution that will help ease your hassles.
Load and Unload Services
We are also there with the load and unload services to help you move anywhere easily without any trouble. Our load and unload services help those folks in the competition who are looking for a comprehensive solution in a customized manner for their movement. You get to grab the customized package whenever you are managing on your own to carry the furniture and fixture from one place to another. At times, most people feel like doing that when they are managing on their own movement. For such individuals, the load and unload services pave new ways to move without any challenge. So, if you want a similar solution, we are eager to help you in the best way.
Why Choose Cheap Movers Melbourne?
Responsibility
We take the responsibility whenever we are planning to move your furniture and belongings from one place to another. So, you need not have to worry about anything whenever you are looking for the smartest solution for home shifting.
Affordability
We are maintaining affordability in our service packages to meet with all the demands of the clients.
Support & Assistance
The 24*7 support and assistance make things simpler for those who are in distress
Proven Track Record
We have proven track record of delivering value to the clients.