Home / House Movers Melbourne
House Movers Melbourne to Give Smart Solution for Home Movements
We understand the challenges that one has to go through whenever they are shifting from one place to another, and we are here to help simplify that for you. We have our in-house team of experts to handle the movement anywhere in Australia.
Whether you are shifting from Sydney to Melbourne, or Melbourne to Canberra or any other place in Australia, we are always there to help you meet up with everything in style.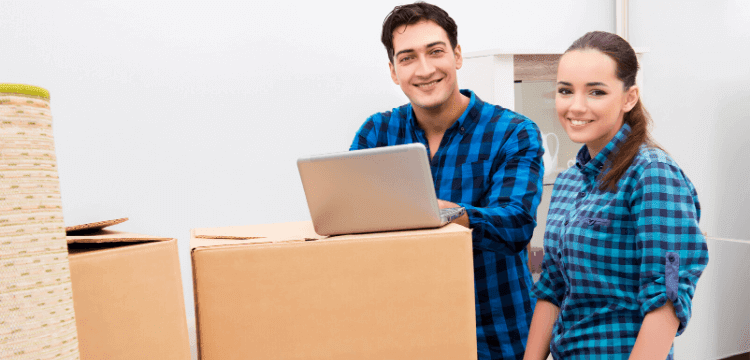 We have been able to provide high-end customer satisfaction to our clients, as a result of that, our portfolio has been built over a period of time. In our service deliverance, we follow the moral obligation. Because of the ethical standards that we have kept over time, we are a reliable name to trust in the category of house movers in Melbourne.
How Do We Maintain Quality Standards in Our Services?
As the competition is getting tougher and tougher by the day, one has to look for smart alternatives to find a solution. We are there to maintain the quality compliances by following an interactive feedback section on our website. In the feedback section, we get to learn from the experiences of our customers and do everything possible to give the best solution to them. In the process, we have been able to carve a niche for our services in Melbourne.
Types of House Movers Services We Provide In Melbourne
House Removals & Apartment Moving
Whether you are moving your house from one location in Melbourne to someplace else or you are shifting to a new apartment, we are there to give you a comprehensive solution like never before. You can request for your quote as per the requirement and get the solution that you have been looking for.
Commercial Space Movement
We also help our clients in shifting their offices from one location to another. We are having necessary vehicle arrangements to support even large-scale movements. So, if you are looking for moving your office to a new location, you can request us for a quote, and we will be giving you customized pricing options.
Types of Vehicles and Packages We Use For House Move
One Truck and Two Attendees
Clients can opt for one small truck and two attendees. We have our specific fleet of trucks and mini trucks to help you move your furniture from one location to another. The pay charges will be on an hourly basis. For getting the prices per hour, do call us at +61 469 913 334 for a quote.
Large Van for Hire
If you do not require big trucks for the movement, we also have arrangements for large vans that can easily accommodate small scale movement requirements. You can ask for the quote and we shall be there to provide you with a comprehensive solution.
Why Choose Kahlon Movers As House Movers Melbourne?
Affordable
Our services are affordable and in the best interest for the clients.
Proven Track Record
We have been in the business from a long period of time. So, you can expect to get quality outcomes.
Support
We maintain 24*7 support for our clients.
Fleet
We have a large fleet of vehicles to meet with all kinds of relocation.
We can tell several benefits of our services, however, we want to you to check what our existing customer says about our house removalists company.
Andreana says: "Kahlon Movers are fantastic. This is the second time I have used them and they are reliable, careful and polite. I would recommend them to anyone looking for a professional service."
Kate says: "These guys are awesome, they moved us into our steep block with difficult access in February. They are very professional, had all the correct moving gear, a good van and didn't damage anything. They also rocked up on time and were super nice - nothing was an issue. They even helped us dismantle and reassemble our couch. Best movers would use again."
Santosh: "Kahlon Movers were excellent to deal with. I had them move my household goods from Mickleham to Craigieburn. The team arrived on time and got on to the job straight away. They planned it in such a way that all the goods got moved in one trip. The boys were quiet but very efficient in their work. The whole 4 bedroom home got moved under 2 hrs including drop off. They were very careful whilst transporting every time ensuring no damage occurred whilst taking it as well as excellent packing. If I have to move again, I would definitely use them for sure."